Spitfire History
The Development of the Spitfire
(By Trevor Dean, with information courtesy of Military Magazines UK and the Solent Sky Museum Southampton)
R J Mitchell, the Supermarine Spitfire's designer, learnt his trade during WWI. He was conscious of the fragility of the early planes, and always considered pilot safety in his designs. Even when designs were optimised for speed, such as those for the Schneider Trophy races, he never sacrificed his concern for the pilot.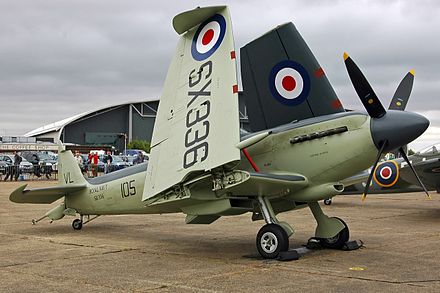 His masterpiece, the Spitfire, proved to be not only a beautiful plane much loved by its pilots, but also a robust and adaptable design.
It was, in fact, so adaptable that it was the only fighter in production before, through, and after the war. It eventually reached Mark 24, some of those marks being specialist Photo Reconnaissance (PR) planes, others reserved for the Navy and christened 'Seafire'. Versions of the Spitfire were equipped with machine-guns, cannons, rockets, and bombs. It could be used at high altitude or adapted as a ground-attack aircraft.
Two marks were even tried with floats. By the end of the war, it had gone through 13 different designs of propeller. In all, 20,351 Spitfires were produced for the RAF.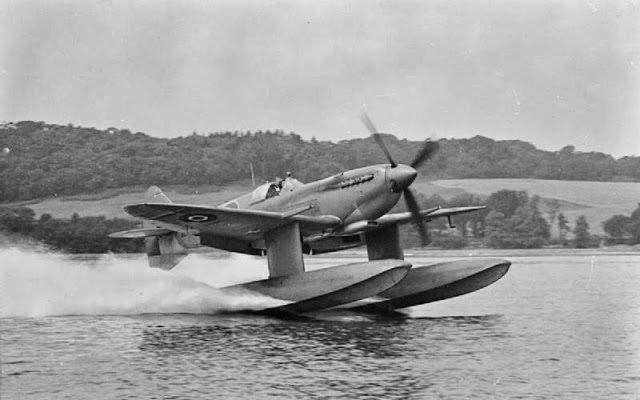 Mitchell's search for an effective fighter-interceptor did not get off to a very good start. His Supermarine Type 224, with its steam-cooled Rolls-Royce Griffon engine, could only manage a top speed of 230mph, against the Air Ministry's rather modest specification, F7/30, for an all-metal, four-gun fighter, with a top speed of 250mph.
This ugly duckling was nicknamed 'Spitfire' by the managing director of Vickers Supermarine. Mitchell, however, was already working on a much superior design, the Type 300, and went into collaboration with Rolls-Royce, who were themselves, working on a new engine, which would eventually become known as the 'Merlin'. At first a private venture, it was taken up by the Air Ministry, whose fighter specification, F16/36, would be written around this design.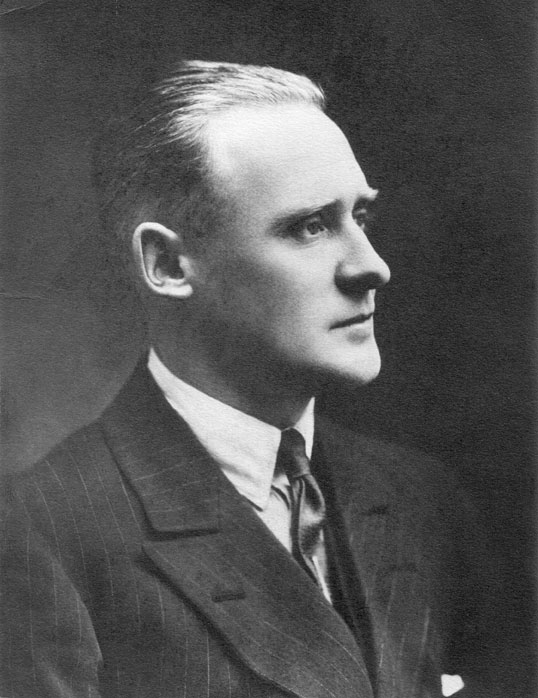 RJ Mitchell - Designer of the Spitfre
Work began on the 300 prototype, Air Ministry registration K5054, in December 1934, and it underwent its maiden test flight at Eastleigh, Southampton, on 5 March 1936, in the hands of Vickers' chief test-pilot Captain Joseph 'Mutt' Summers.
K5054 had a narrow fuselage with wings that tapered to slender tips and were elliptical, and its cockpit was enclosed. Its undercarriage was set close together to lower stress on the wings, and the wheels swung outward to retract flush into wing cavities.
Suspension was provided by 'oleo' legs, which were telescopically sprung on oil and air. A tail skid completed the technical arrangements for take-off and landing. The plane was originally fitted with a two blade, fixed-pitch wooden propeller and a Merlin 'C' engine.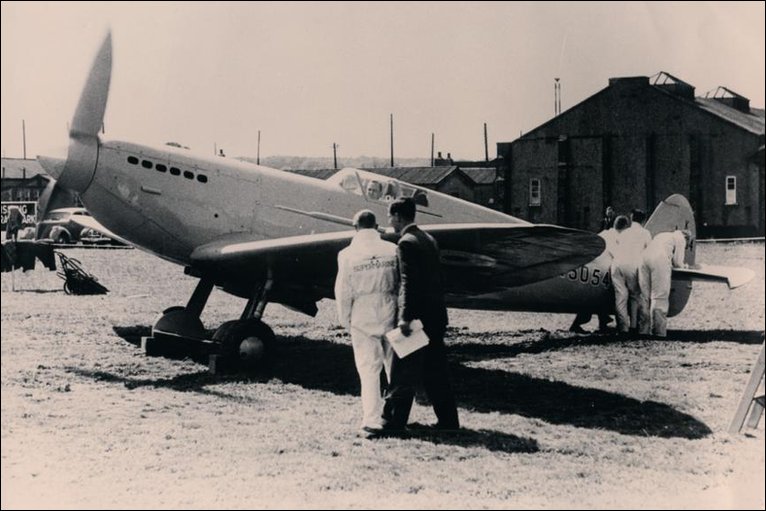 Unfortunately, Mitchell died of cancer in June 1937. He continued to work despite increasing pain, tweaking the design up to the moment of his death – earning himself the posthumous sobriquet 'the first of the few' from the makers of his 1942 film biography. Before he died, however, he had seen his prototype fly.
Production design and future adaptations were, thereafter, the work of Mitchell's long-time collaborator and successor Joseph Smith. It was Smith who oversaw the production trials at Martlesham Heath, but the Air Ministry, impressed with the prototype, had already ordered 310 Spitfires, and, despite the problems with Type 224, the name had stuck.